At the start of 2016 I initiated a creative challenge called 100 Days of Ten. The purpose was to inspire and stimulate personal growth by choosing a daily, 10-minute creative activity that you would repeat each day for 100 days.
Any activity offers it's own challenges, you find things interrupt the flow of your creativity, you encounter boredom, illness, vacations, technical difficulties, lack of inspiration, life. How do you react to the challenges? Do you give up, carry on, find new inspiration, plow through? The participants of this project probably experienced all of these issues and more and it's interesting to see how each person responded.
We had quite a few people join the project, about 32 in the Facebook group and another five or ten on Instagram. Not everyone finished but there is no judgement. Just to try was at least part of the process. To honor those who tried this challenge with me, even if they didn't finish, I am showing a galley of some selected pieces from their projects. They've chosen their own selections and provided a blurb about their projects. This is not a list of favorites, just a list of those who chose to send me something for this blog.
Jo Guihot - 100 Days of Mavis
Jo lives in Bathurst, New South Wales, Australia.
I embarked on a project to restore an old Millard caravan with my family. We named her Mavis. She is circa 1970, we think, and she was in desperate need of some love. We thought, that if we did 10 minutes a day we would surely make progress – and we have, but we also uncovered a much larger project than we first anticipated! One of the best things about this project was the time it meant we spent with each other. My family consists of myself, my husband and our three year old twin daughters. Everyone got on board – even the twins! Each day we spent quality time together away from the demands of life to put into this project, and that is perhaps the best thing I got from it. Unfortunately I didn't complete my project sharing in the allotted time frame, but I did however make great progress. I blogged about Part One and Part Two on my blog, with more to come.
I've loved the sense of community in participating in this project with people from all over the world, I've loved the progress I've made and I've loved the ease of committing to just ten minutes a day… but it's also been a hard task to find the 10 minutes. I really believe this project has something for everyone, and I hope to participate in another one soon.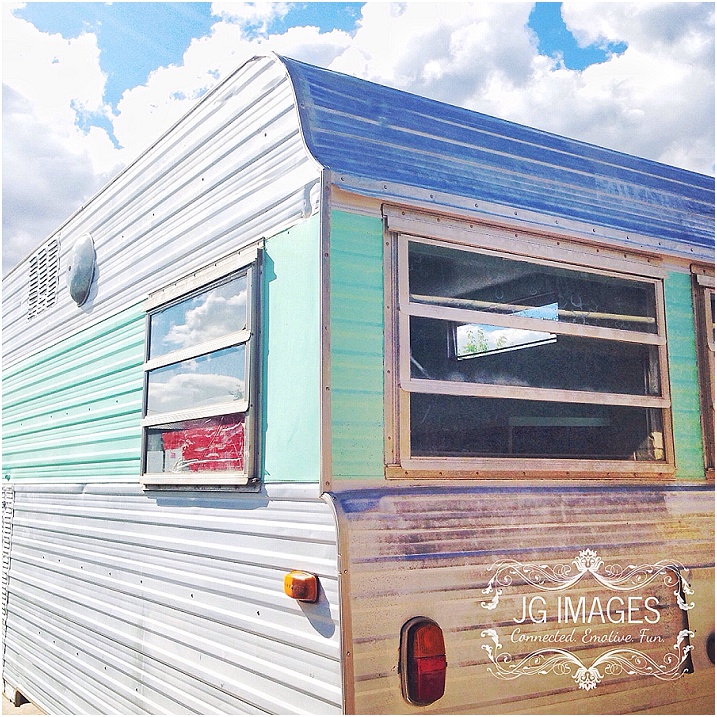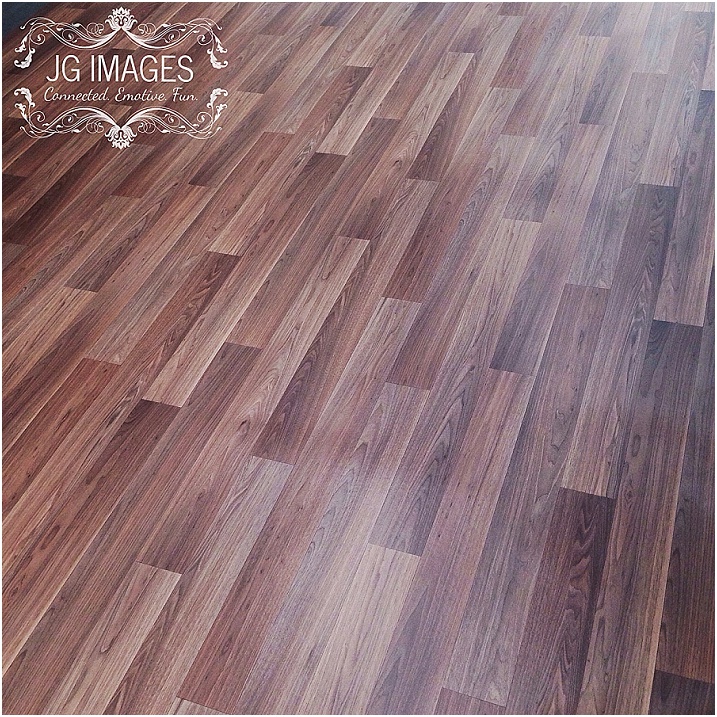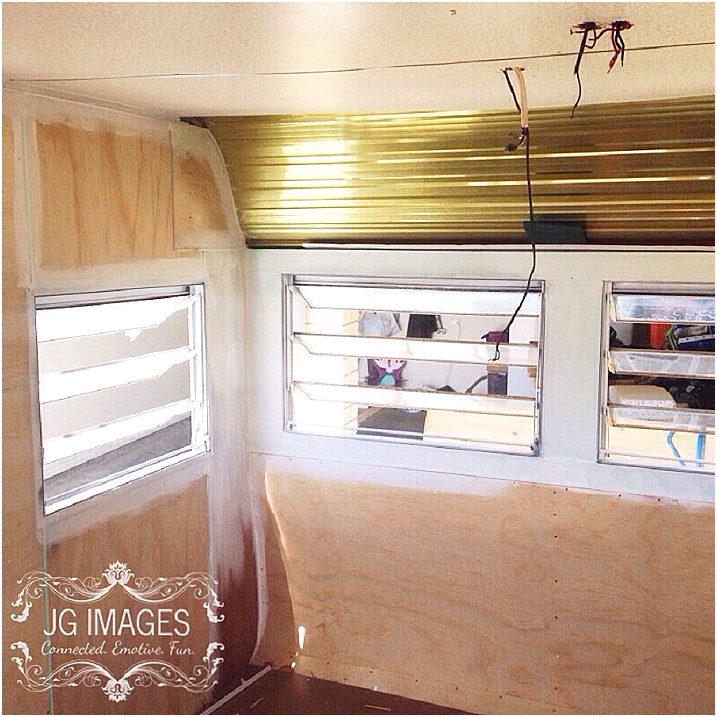 Lisa Dowty - 100 Days of Personal Photos
Lisa lives in Denver, Colorado, USA.
For 100 days, I tackled a ten year backlog of unedited, disorganized personal photos. This project took me through my photography journey, as I learned how to properly use my camera and experimented with various styles to find my own (hint: hand tinting and crazy backgrounds). In addition, I discovered previously forgotten about images and took them from ok to great, with my current editing skills. I have started a blog series about my project, and hope I can inspire others to tackle similar projects of their own. I will continue the series by discussing my editing process, and choosing how to display these images.
Jennifer Kapala - 100 Days of 50mm
Jennifer lives in Calgary, Alberta, Canada.
I had recently gotten the new Sigma Art 50mm and I was looking for a project which would push me to use it all the time so I could get very familiar with using the lens as I believe you should when you get new gear. This project did just that for me. The daily focus on one focal length changed my style and how I see the world as well as got me very familiar with a great lens. I am planning on doing another 100 days project as the concept itself is brilliant and shows me how much I can accomplish by dedicating some small amount of time daily (who doesn't have ten minutes). For the next project I will be doing ten minutes a day of working on my business rather than in my business, as well as ten minutes a day of doing nothing. I find I am so focused on accomplishing things and "doing" rather than "being", that permission to have ten minutes a day where I am doing nothing should allow some space and I am really looking forward to what that brings.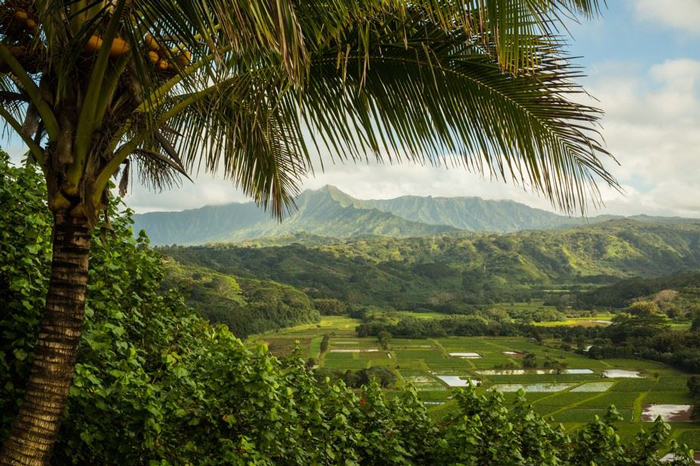 Brooke Bergan - 100 Days of 10 Lines a Day
Brooke lives in Evanston, Illinois, USA.
This project has returned me to the long-lost, mostly never had habit of writing every day, which gets easier the longer you do it. I don't intend to stop. Sharing work with other artists who are mostly not writers has also been eye-opening in so many ways. The challenges are the same, it turns out, whatever the medium. Many of the participants have families, including young children, and my admiration for all they accomplish in the face of their many responsibilities is boundless. When I'm tempted to bail, I remember them.
DAY 75, 3/18
Seventy-five days into this one-hundred day project, it's starting to feel like surfing. All I gotta do is swim out a ways and wait for a wave. It doesn't have to be tubular, just big enough to ride. Not that I've ever surfed, except the Internet and TV when I had one and a little body surfing on wavy days in Lake Michigan and once in Malibu and a couple of times in Boca and severally on various Caribbean isles. Still, that's enough to know what it feels like to catch a wave you sense is going to carry you to shore, and all you've got to do is relax into it and not skin your knees when you get there. It's exhilarating and slightly scary and, perhaps, rather pointless, which might be a virtue. When I stagger out of the water, I feel as if the boundaries of my body have dissolved or at least become permeable and as if land is an alien place I must rediscover. While I am writing, the world outside these paragraphs is equally foreign, at least for a few minutes or until other voices and realities intrude on my reveries ("Til human voices wake us and we drown").
Brooke Bergan is a poet, translator, fiction writer, and essayist. Her three books of poetry, Windowpane, Distant Topologies, and Storyville: A Hidden Mirror, have won critical acclaim and literary awards. Her work has also appeared in publications such as The Antioch Review, The Chicago Tribune, The Chaucer Review, Religion and Literature, Another Chicago Magazine, Small Press Magazine, Private Arts, Translation, Wire, The Yale Lit, and Poetry East. She was the literary editor for Private Arts and founding editor of Persflage Press and was director of publications at the University of Illinois at Chicago. She received an MA and PhD in creative writing at the University of Illinois at Chicago and has taught creative writing classes there as well as at Lake Forest College, the Newberry Library, Harold Washington College, and the Illinois Institute of Arts. Currently, she lives in Evanston, Illinois, with her husband and three stepchildren.
Caitlyn Peesker - Torn Seams
Caitlin lives in London, Ontario, Canada.
Torn Seams is a personal 100 day project that follows the life of Caitlyn Peesker using ten different parts, pinpointing different challenges and struggles in her life as she embarks on her biggest year yet. From self portraits, to random adventures, this project truly followed the growth of a young woman moving forward.
When I started Torn Seams I was in a very different mind state. I had just begun moving forward with my life after a very rough break up, when the walls fell down and my life felt impossible. Days were numb and my emotions were long gone. I was afraid of where I was, and what I was planning. I was terrified of starting a new chapter, knowing that the page was turning and he was being left behind.
Though I know how cliche that is, everyone gets over heartbreak in their own ways. Mine just happened to be art - seeing as it could give me a look into a different world. With this project, I watched myself transform throughout 100 days. The differences I explored and watching the person I turned into in just a mere four months helped shape me into the person I am now. Strong, independent, happy, and brave. I realized how beautiful I truly am and how easy life can be when you let go of the past. I loved, I lost, and I learned to love again.
Only this time, I learned how to love myself.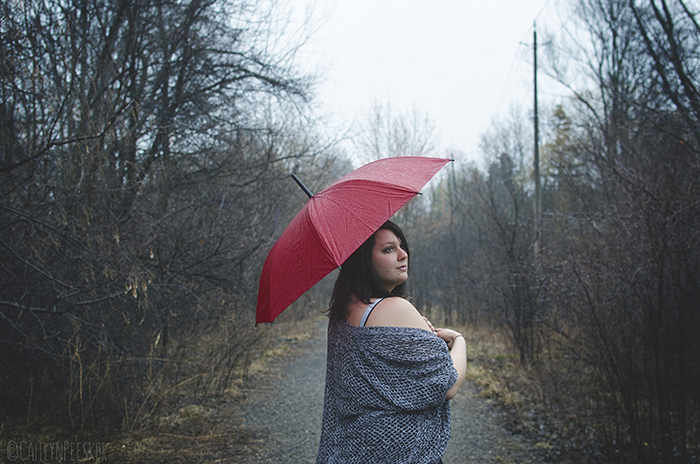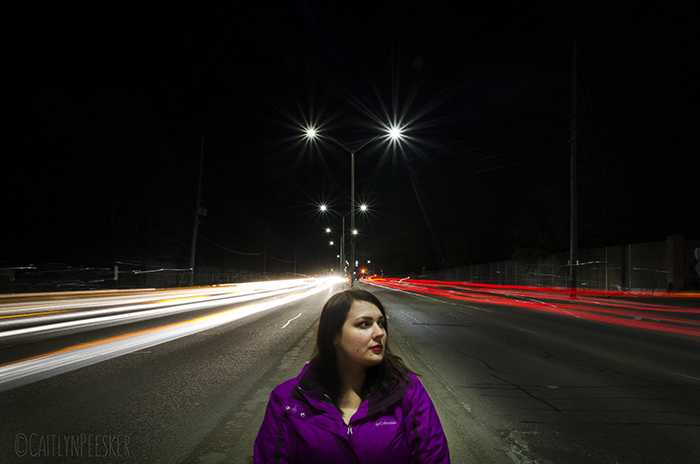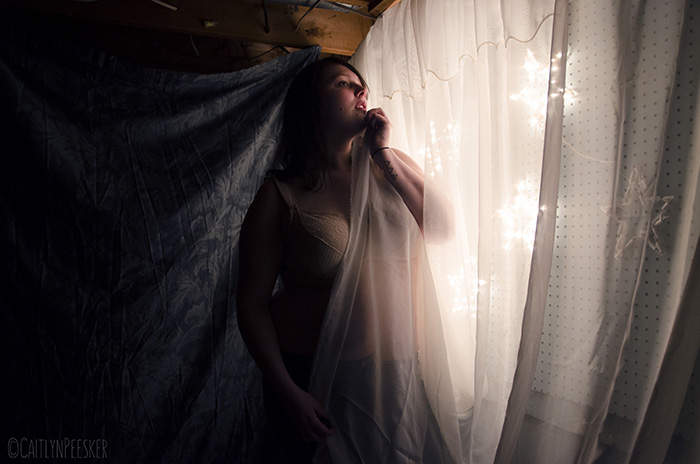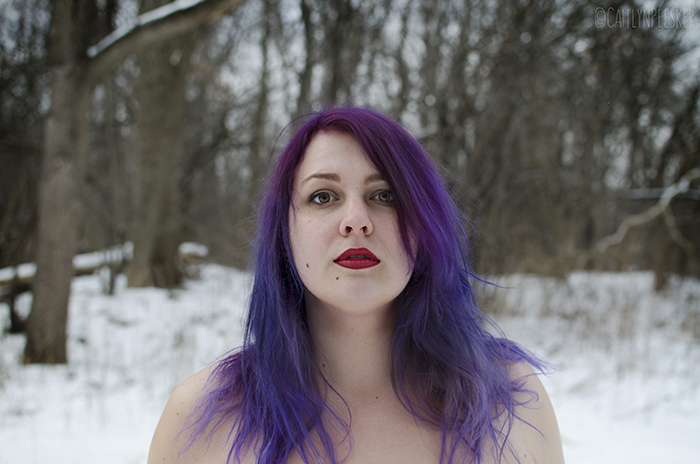 Molly Menschel - 100 Days of Gratitude
Molly lives in Denver, Colorado, USA.
I took on 100 Days of Gratitude with a bit of hesitation, as I am lacking greatly in the self-discipline department. It took me awhile to find my rhythm — I ended up laying in bed every night and talking into the voice recorder on my phone, listing everything about my day that I had to be grateful for. In the mornings when inspiration comes easier for me I would take out my computer and craft the list into sentences and paragraphs. Although not all mornings lent themselves to self-reflective writing sessions (I have three little kids..), I remained consistent in listing my gratitude nightly, even when a day had been difficult. The days when it was hardest to find things to be thankful for ended up being particularly powerful for me. Writing through the emotions I was experiencing and sharing my writing publicly helped me to overcome a life-long shame I've had about my struggle with bi-polar disorder, which was an unexpected result of this project. Sticking with 100 days of Gratitude has made me more aware of all the small moments in each day that are filled with joy and beauty, has reminded me about my love of writing, and has made me feel connected with a community of people who have been reading my posts online. I have always been kind of private with what I share on the internet, and it was a huge leap for me to put myself out there through my writing. It has been truly exhilarating to share personal thoughts and feelings with the world (or at least my small facebook community…) and in the end, this project taught me an obvious but important lesson: If you feel that you have something unique to offer (your art, your writing, your photography.. whatever is inside of you asking to be seen) nobody is going to know about it unless you actually share it with people.
20/100, January 23rd:
Thank you for today. For Moses in the morning, heavy and asleep in my arms as I lift him out of his bunk bed and carry him into the living room. For holding him on the couch, his warm cheek against my face, while he slowly wakes up.
Thank you for Eloise, who I caught covering the entirety of her legs with greasy diaper cream, stuffing cheetos under the couch, blowing milk bubbles on the carpet, and spraying diaper rash spray in Julians hair. Who insisted on pulling a pair of red tights over-top her jeans as I was waiting for her impatiently at the front door, and begged me to let her play with the fourteen year old boys skate-boarding on their lunch break outside the Open School.
Thank you for the late afternoon light in our yard, for pulling a lawn chair into the last patch of sunlight to feel the warmth on my face. For that swell of inspiration that moved me to get out my camera and take 400 photos of Moses pretending to be a Jedi warrior while Julian sat in the stroller sucking on a french fry.
Thank you for sitting outside by the fire tonight with Julian asleep in my arms, watching a full moon rise and listening to Eloise and Moses play in the dark on the last unmelted pile of snow. For Moses burning every piece of dry brush he could find in our yard, discovering that primal rush of kindling a flame while he danced around the fire. Thank you for the bag of stale marshmallows I found in the back of the cupboard and for Eloise with her muddy boots and wet knees, entranced by the billowing smoke. Thank you for the quiet half hour alone after Moses and Eloise went inside to play. Julian breathing softly in my arms, the heat on my legs and face, moving closer to the flames as the night grew cold. That familiar feeling of not wanting to leave a fire before it goes out.
Thank you for coming inside to a hot dinner on the stove, the smell of woodsmoke on my clothes and the kids running to the kitchen table, cheeks still rosy from the cold. And thank you this evening for being able to breath through a moment of overwhelming sadness, which I am finally learning how to do. For feeling so alone, and then less alone, and then not alone at all—without anything changing except a movement inside my own heart.
Barb Toyama - 100 Days of Freelensing
Barb lives in Maui, Hawaii, USA
It's easy to make time in your schedule for a 10 minute activity, and once you do something every day, it just becomes habit. It's fun to see how practicing this technique is making me better at it over time, and what I love most is that I'm walking away with a collection of photos of our life and the beauty that surrounds us.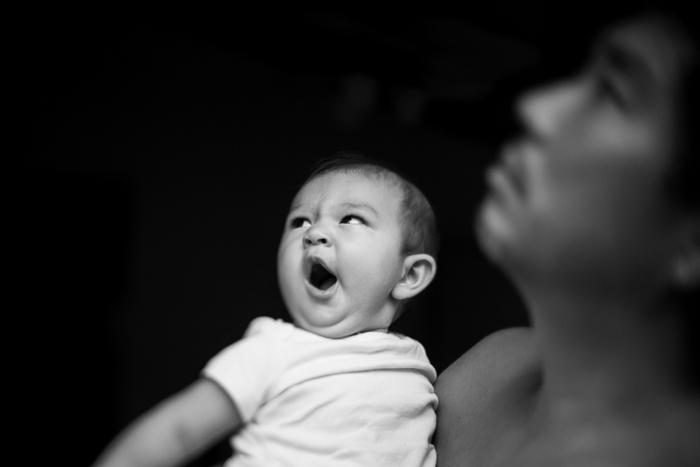 Jennifer Fritz - 100 Days of Random Crap Too
Jennifer lives in Spring Hill, Florida, USA.
I really enjoy participating in 100 day projects on Instagram. I love the positive, fun, vibe created by these projects and the participants. My project for the 100 days of 10 was a continuation of my project from 2015 for the 100 day project sponsored by @elleluna on Instagram. I decided on the hashtag, "100 days of random crap too" (my first project was just "100 days of random crap") as a sort of catch all phrase for the various types of projects I do. I love editing photographs on my phone for my Instagram gallery, but I also paint signs, wooden home decor, and paintings on canvas for my Etsy shop, The Gaudy Cow. I like to leave my projects open ended to encompass all of my creative endeavors and keep the project fun and fresh. After all, that's why I join 100 day projects...FUN!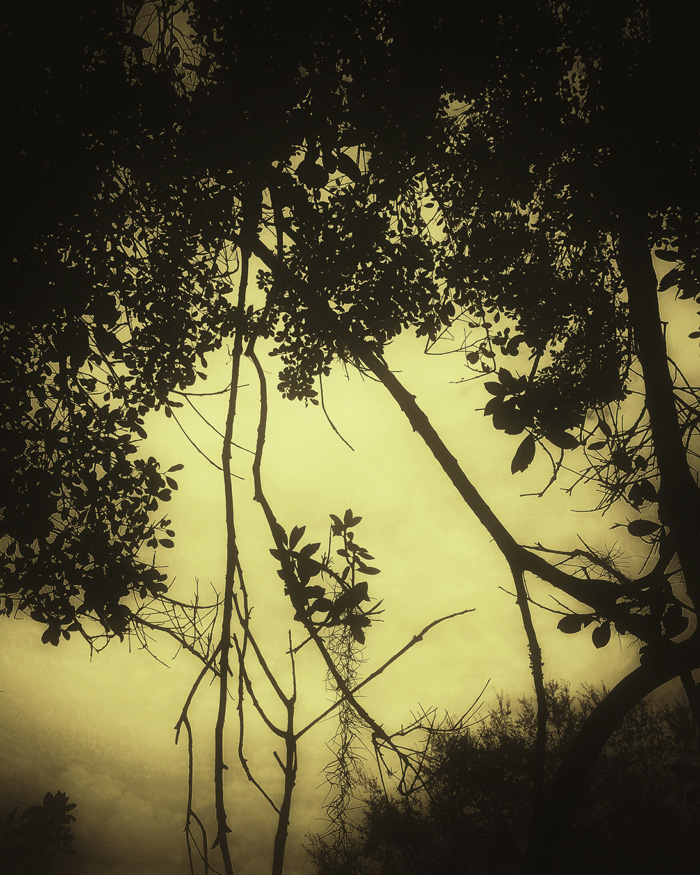 Miriam Rogers - 100 Days of Olloclip Macro Photography
Miriam lives in Weston-super-Mare, Somerset, UK.
I received an Olloclip 4 in 1 lens for Christmas last year. I love macro photography and thought this might be a fun thing to have as I can be lazy, not wanting to put my tripod up to take good macro pictures.
I quickly discovered that's its not easy to take a macro photo with this lens. You need to be very close to your subject, have a lot of light, and learn to be very still because I don't have a tripod for my phone.
I participated in the 100day challenge in 2015 so decided to start another 100 day project to see if I could improve my skills using my new lens.
I really like the discipline of a daily project, I like to be creative and the daily practice encourages that creativity. I also see it as a kind of puzzle, all 100 days must be complete which I find very satisfying.
By day 5 of this 100 days, people were trying to guess what my picture was but the idea of a guessing game, with prizes! (red emoji balloons) didn't materialize until day 10.
I have about 20 days to go. It is getting more difficult to photograph something that people at least have a chance of guessing.
I like to take a few pictures on one day and process them or choose them on another day.
I feel ridiculously guilty if I don't post because I'm ill which is madness as its my project and my rules.
I have made so many Instagram friends doing both of the 100 day projects. It's a great supportive community, you know how hard it is to keep having the ideas, the creativity, the time, the inclination but I wouldn't have it any other way. Roll on the next 100 day project.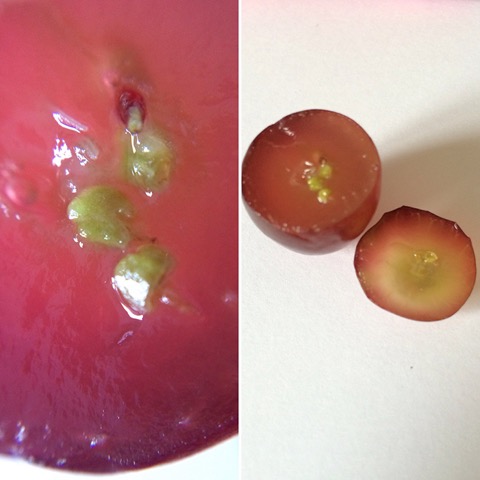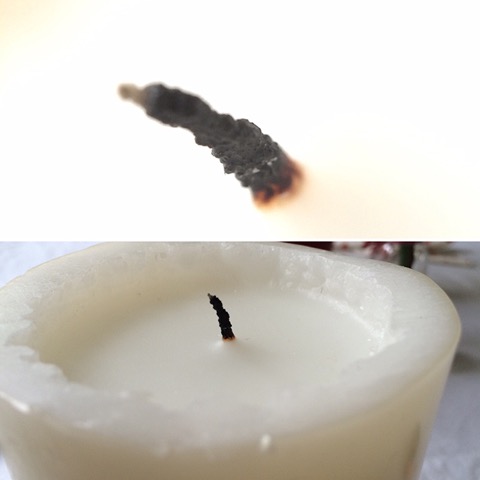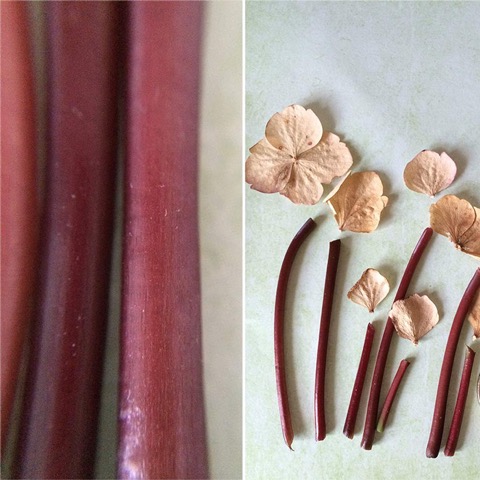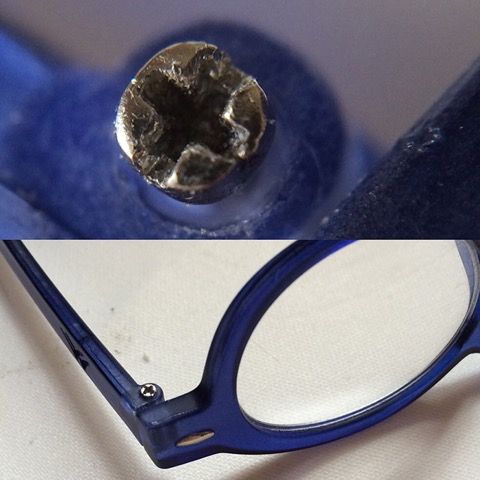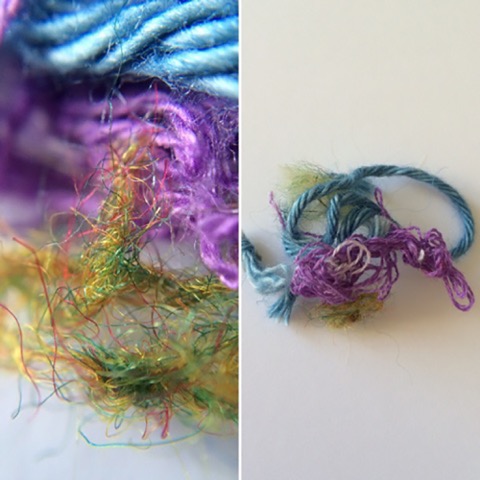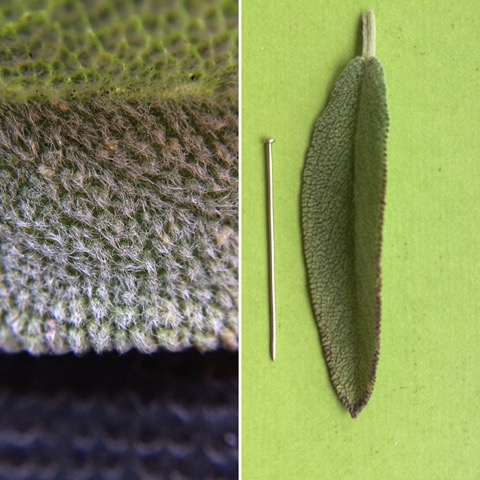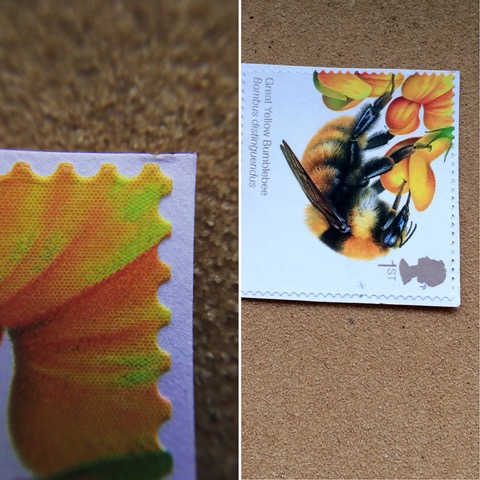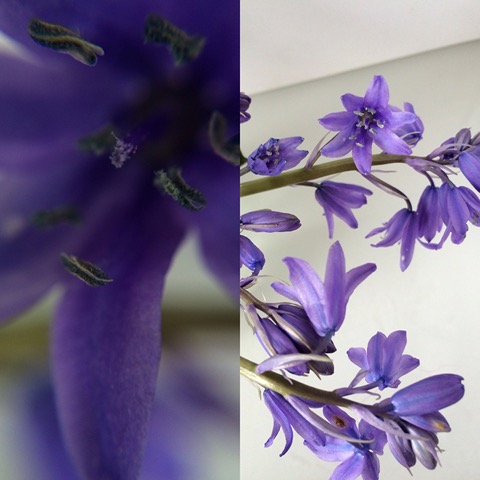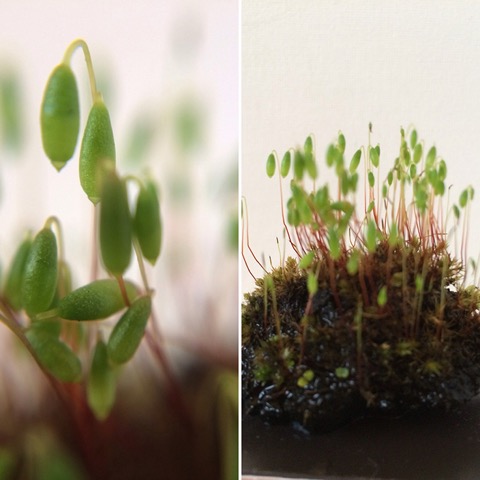 Erin Thames - 100 Days of Photographing Animals
Erin lives in Ft. Collins, Colorado, USA.
I chose to do 100 days of photographing animals because they are my passion. Animals have such unconditional love and joy, even the dogs in the shelter that are learning to trust again. I was able to get out of my normal "box" and photograph not just dogs and cats, but turtles, roaches, scorpians, horses, birds, hedgehogs, snakes, gerbils, goats, bunnies, and more! I learned how to photograph animals that I had never even seen before this project. I made some amazing connections with these animals and their owners. I was very nervous at being able to pull it off at first, but I had so much fun and know this will help my pet photography business grow! My project got some press in the newspaper and on our affiliate NPR station, too!
Kimberly Tank - 100 Days of Action Shots
Kim lives in St. Mary's, Georgia, USA.
I discovered that I was easily bored by my original goal for the project, which was to freeze action, which then lead me to stretch my creativity and figure out other ways I could show action, other than just freezing it, and ended up with some really fun images that I love. I realized right away that I was not using a fast enough shutter speed in the past when trying to catch my moving target (my son) and freeze his fast 4-year-old action and that continuous focus mode lends itself better to getting an in focus action shot. I also learned I had to take a ton of pictures to get one that I really liked.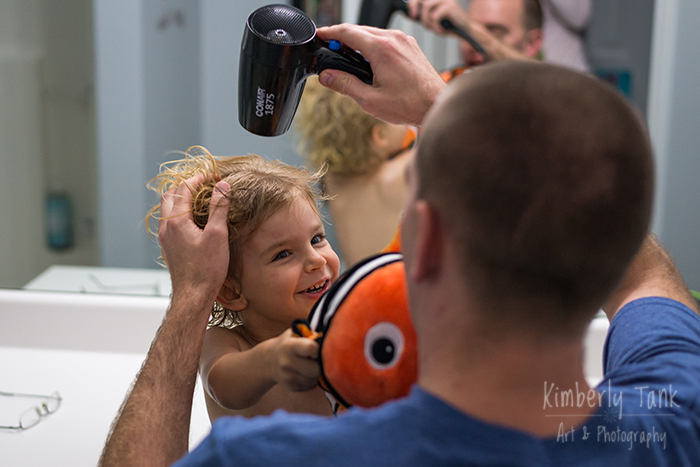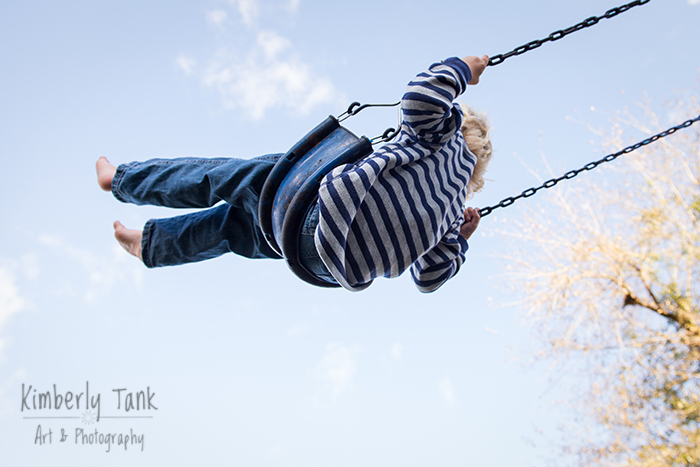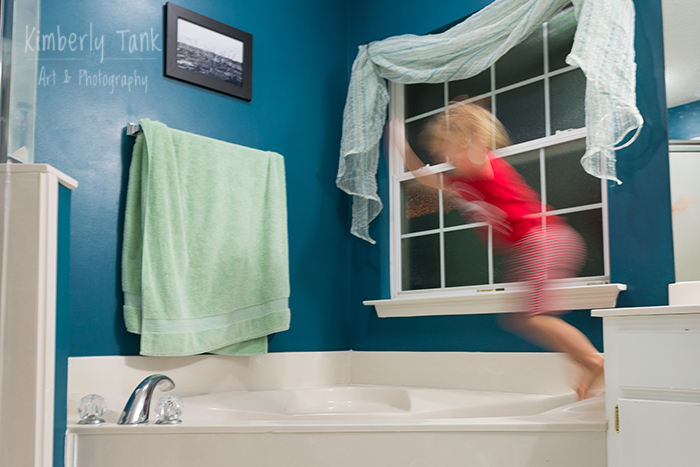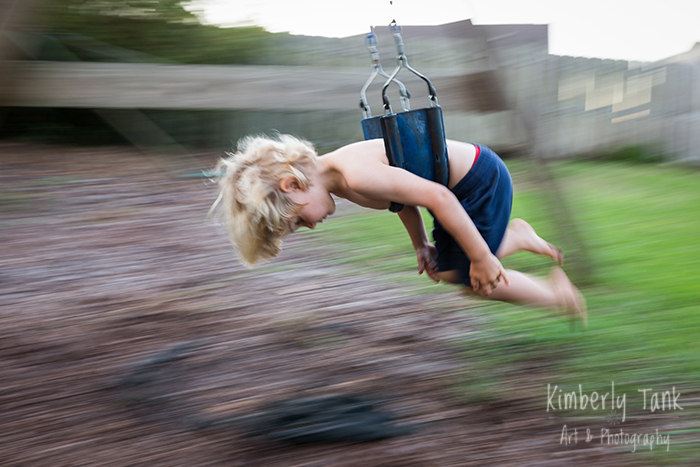 Lexi Steele - 100 Days of Divine Feminine Tarot
Lexi lives in Erie, Colorado, USA.
While I didn't get to finish this amazing project, I am excited to do so in the future. It was nice having the support and encouragement from Willy and the whole Facebook community she created. For my 100 days of 10, I started to work on designing a Tarot deck centered entirely around influential women from our times. I hope to complete the deck in the near future! The creative challenge from Willy was refreshing and needed.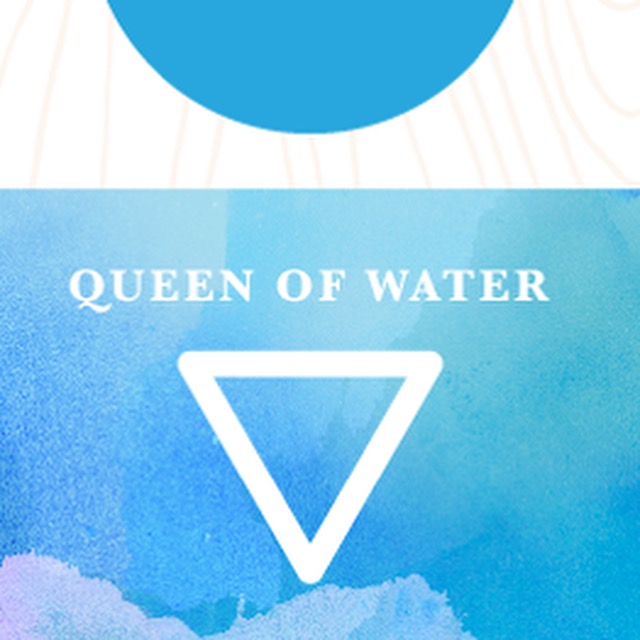 Heather Floyd - 100 Days of Learning Flash
Heather lives in Placerville, California, USA.
What I got out of the project: Flash is hard. I was very excited at first because I was doing well with flash but as I started to experiment with other techniques indoors I got to where I was very disappointed in the work. I know this happens to the best of us and I have a zillion excuses as to why this happened but alas- I just think I was not enjoying the learning part of this experience. Overall I am glad I did it and I am not done learning it as I never fully completed the class I was taking. I am going to go back and try again this summer when the kids are out of school and I have more time.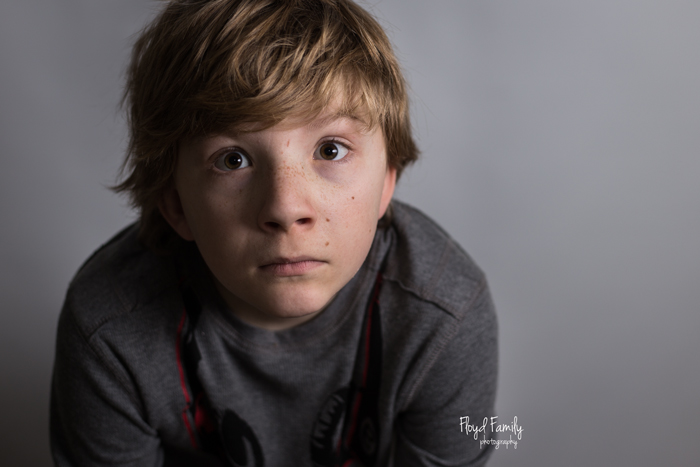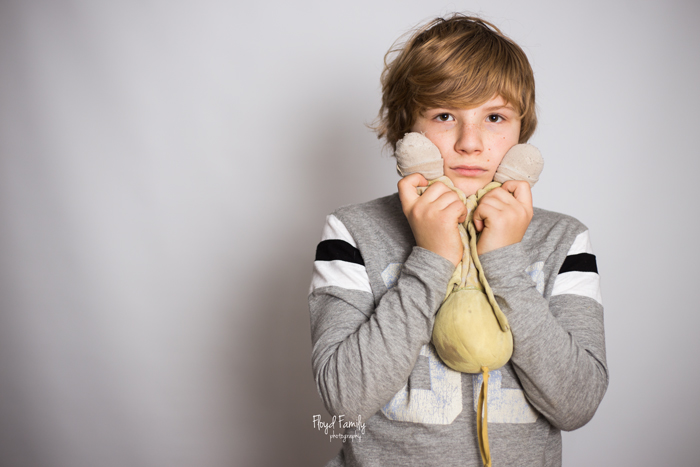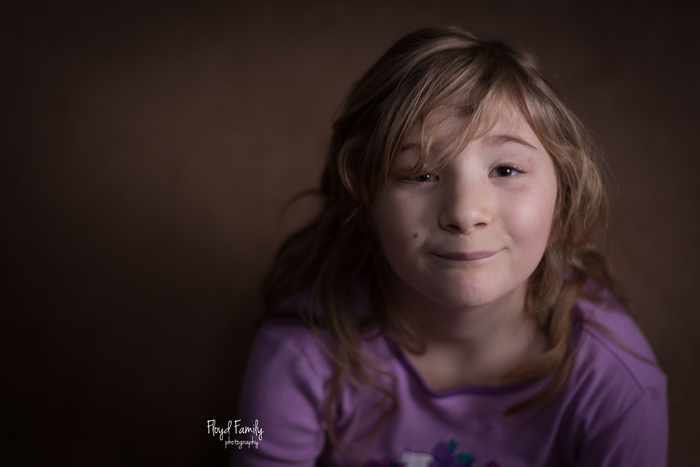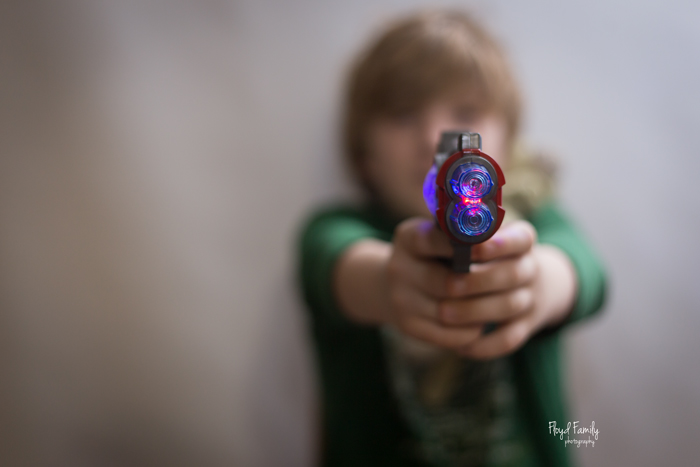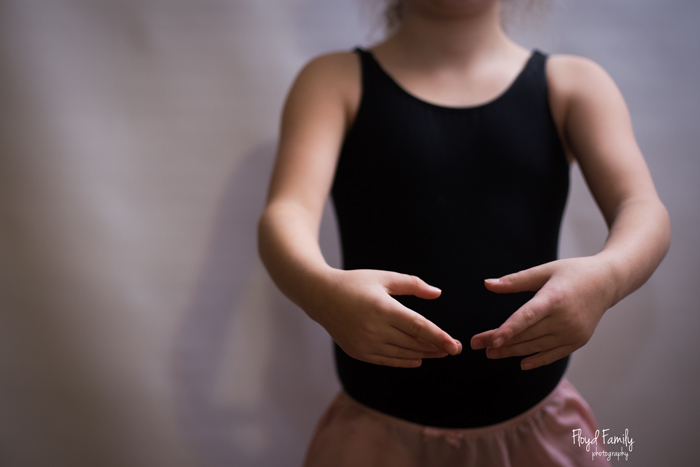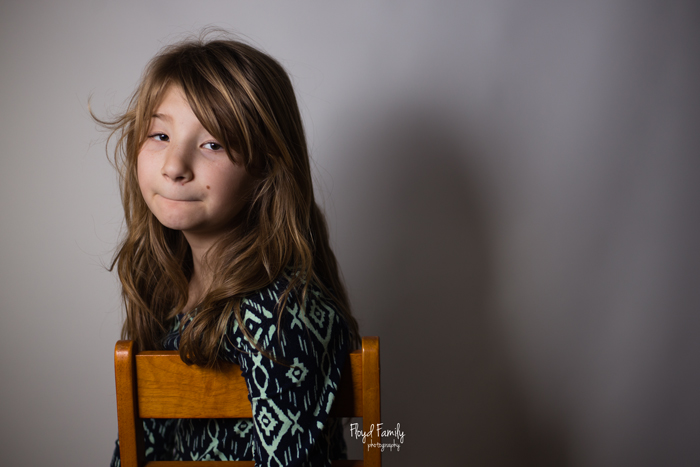 Susan Scott Morales - 100 Days of Poetry
Susan lives in Ann Arbor, Michigan, USA
At Muse Atelier
thanks to Tanya Luz and JD Scott

The photoshoot is for me –
evening gowns to try on –
I pick the flapper one
with long silver-beaded fringe.

My face is made up
including penciled eyebrows
to replace what disappeared
just last week.

Peacock feathers and pearls accessorize
and we dance to Gershwin
under crystal chandeliers.

I gaze into his deep brown eyes
full of light and remembering.
Susan Morales is a retired psychotherapist who writes in connection to her mediation mentoring practices. Her works include novels and poetry that have been published and acknowledged in several literary journals. She is also a regular contributor to The Huffington Post website where she provides education and support for meditation practitioners. Her recent work, inspired by 100 Days of 10, is a chapbook of poetry that is being published and will be out shortly. The book is titled raw, bald and inspired [all lowercase]. Susan resides with her husband and family in Michigan.